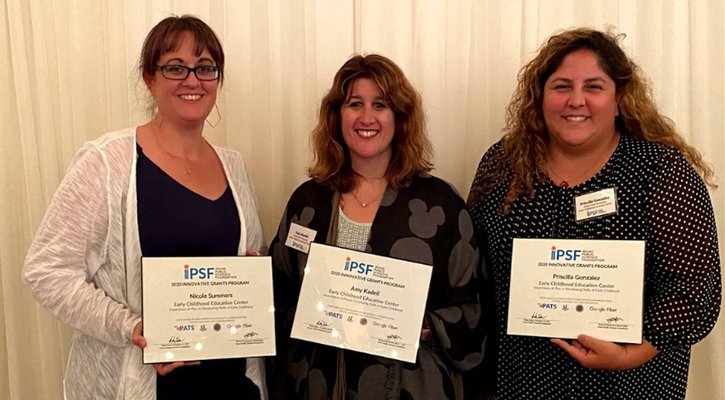 May 2020
Dear Parents,
I am so proud to share with you that ECLC received a grant from Irvine Public Schools Foundation's (IPSF) Innovative Grants Program! This grant, titled "Importance of Play in Developing Social Skills of Early Childhood.," will help provide  a new dramatic play center to engage student imagination and enhance developmental growth through role play.
Grants like this are made possible by IPSF thanks to the support of parents like you. Funds raised from the Parents Appreciating Teachers and Staff (PATS) campaign directly support teacher grants. PATS is an easy way to show our teachers, nurses, and administration how much we appreciate all that they do! For a small donation, IPSF provides our teachers and staff a certificate of appreciation, which includes a personal message from you and your student, along with a small gift as an expression of gratitude during National Teacher Appreciation Week in May.
IPSF has awarded over $1.5 million to teachers and counselors, benefiting over 200,000 students since the program's inception. For more information about this year's recipients, please visit: https://ipsf.net/news/ipsf-awards-200000-in-innovative-grants/.
Thank you for your support and appreciation of our school, our classrooms, and our teachers!
See attached for picture of our ECLC recipients.
Kindly, 
Robin Hunter
ECLC Principal