Welcome to the Early Childhood Learning Center PTA Website! The ECLC PTA supports teachers, staff, and families by organizing, funding, and helping in school improvement efforts and supporting educational enrichment activities. Specifically, ECLC PTA supports site-wide special events such as assemblies, harvest festival, and red-ribbon week.  They provide hospitality for parent education, back-to-school night, and open house. They contribute to fundraising efforts through Scholastic Book Fair, Jog-A-Thon and Square-one Art. They organize staff-appreciation week and purchase technology and emergency preparedness supplies.  Please show your ECLC support by joining the PTA!
Help bring programs, activities and much more to all students;
Academic enrichment programs and activities

Classroom books through the Scholastic Book Fair

Assemblies, Winter Performance 

Parent Education presentations and hospitality 

Family engagement events; Jog-A-Thon, Fall Parade

Organize Staff-Appreciation Week
If you have a student enrolled at ECLC for the 23/24 school year, please complete this form. Thank you!
ECLC PTA Parent Approval; Student, Family, Participant Waiver
eclcptairvine@gmail.com 
@eclcptairvine 
https://eclc.iusd.org/parents/pta
Pledge or Membership
We are excited to extend an invitation for you to support & join our school's PTA.
Show your support and become an ECLC PTA member! ECLC PTA supports educational enrichment activities; fall parade, winter performance, book fair, jog-a-thon, in addition to parent workshops and much more. 
Why should you become a member?
Stay in the know about events and activities.

Voice your ideas, suggestions and opinions. We want to hear from you!

Enrich all cubs school experience.
ANYONE can join! Aunts, Uncle, Grandparents...Get the whole family involved!
Membership FAQs
Does my membership expire? YES! Membership is good for 1 school year.

Am I required to volunteer? NO! You decide if and when you want to help out.

Am I required to attend meetings? NO! Attend meetings to hear what is happening and to provide your input.
Thank you for your support!
ECLC is a 501(C)3 Tax ID: 90-0548246 - Your donations may be up to 100% tax deductible
"All donations of any amount are greatly appreciated!" 
OR, you may donate online via this link 
Image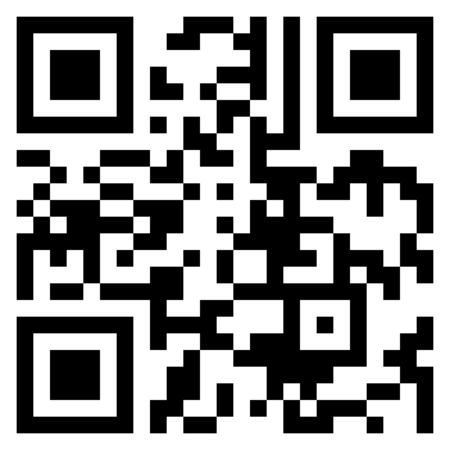 "All donations of any amount are greatly appreciated!"
 
Events
CLICK HERE for 2023-2024 PTA CALENDAR
Fundraisers 
Jog-A-Thon 2024 More information to come!
Our largest fundraiser is coming! Please help spread the word and share the link with friends, families, whomever. Thank you for your support to ECLC
Tile Wall
Scan below for our Tile Wall Fundraiser
Image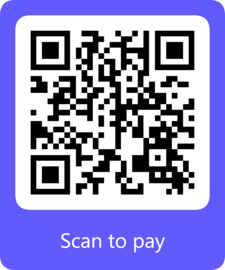 Spirit Wear
Scan below for our Spirit Wear
Image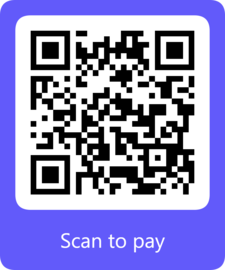 Marquee Fundraiser
Scan below for our Marquee Fundraiser
Click here to fill out the personalized form for the Marquee Fundraiser 
Image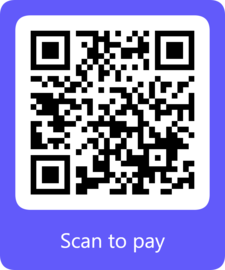 Volunteers
We are always looking for Parent Volunteers to help us wherever and whenever you can!
In order to participate as a Parent Volunteer you must complete the following:
 

Parent Volunteers opportunities:

Tue, Oct 31

8am to 10am

Fall Parade & Photo Booth

30 min

Set up & clean up

Wed, Dec 6 to 

Wed, Dec 13

10am to 1pm

Book Fair

30 min

Register

Thurs, Apr 25

8am to 1pm

Jog A Thon

30 min

Cheer

Refreshments

Medal/Cert

Mon, May 6 to

Fri, May 10

10am

Staff Appreciation Week

1hr

Pick up food

Set up

 

Room Parent Program - please submit the Room Parent Volunteers Interest Form

 

Room Parent Volunteers

Maintain good communication with classroom teacher

Follow classroom teacher's instructions

Share relevant classroom parents about upcoming class events or activities, class projects

Share relevant information from PTA to parents

Work with teacher to create a class wish list

Maintain communication with Coordinator

Maintain privacy and confidentiality

Absolutely no collection of money by Room Parent

We appreciate all of the hard work parent volunteers give each day to support the teachers!
Complete IUSD volunteer/observation application online

Register as a volunteer/observer in the front office. Please plan for 15-20 minutes to complete the registration process 

Provide government issued identification, proof immunizations against influenza, pertussis, Tuberculosis Risk Assessment and measles

Complete the volunteer/observation verification form with staff

Read the IUSD Volunteer Handbook

Negative TB test or TB Risk Assessment from your doctor within the last year 
Pertussis (DTAP/TDAP) current within last 10 years

Measles Vaccine or titer (blood test) showing antibodies

Current Flu Vaccine or a signed letter that you are opting out this year

Must agree to the COVID-19 Symptom Free Attestation

By entering the school campus and signing in to volunteer you are attesting to the following:

Being fully vaccinated or the at you have taken a COVID-19 test with negative results within the past week.
More information about the vaccine requirements can be found on this form.
After completing the online application and gathering your vaccine information, you will need to schedule a time with Tina in the front office.  You will need to bring the following information with you to meet with Brooke. BrookeBelville@iusd.org
Copy of everything above (we can make copies for you)

Valid Identification/Driver's License

Remember to complete the volunteer application before you arrive!
More information can be found on ECLCs Volunteer tab 
Other Resources:
PTA Student Waiver and PTA Volunteer Form
IUSD Board Policy - Volunteer Assistance
IUSD Volunteer Verification Form
Contact Us
Please feel free to reach out to us anytime. We look forward to hearing from you!
EMAIL: eclcptairvine@gmail.com
PTA Board 2023-24
President: Mayra Palacios
Treasurer: Esther Morales
Secretary: Brooke Belville
Room Parent Coordinator: 
Teacher Rep: Melissa Zakhar
Teacher Rep: Brooke Belville
Advisor: Robin Hunter, Principal
THANK YOU, PTA, for all that you do to support our school, teachers, students, and families!