See below for ECLC's Parent Education and Family Resources
Parent Education
2023-2024 School Year
Resources
First 5 Orange County- Kid Builders - Kid Builders is an easy way to help your child grow in six areas: their mind, words, body, relationships, safety and health. 
Parent Education VIDEOS
Parent Education Translated Presentations
Pre-Kindergarten (TK) & Kindergarten Registration Information
IUSD Pre-Kindergarten (TK) Information
RECORDING-Coffee and Conversations: Getting Reading for Pre-Kindergarten & Kindergarten- March 2022
Early Development Index- EDI
What is the Early Development Index? 
Early Development Index (EDI) is a school readiness measurement tool that provides data on the strengths and vulnerabilities of children by region
Click the image above for IUSD 2021-2022 District Profile Report or CLICK HERE!
First 5 Orange County Partnership
IUSD partners with First 5 Orange County
Learning Link
Learning Link is an interactive opportunity for parents and their children ages 0-5. Activities will be available for you and your child to do together. Our team of professionals will be available to answer questions regarding parenting, cognitive/academic, and social/emotional development. Community resources and referrals are available.
Mondays and Wednesdays
8:45am-10:15am or 11:30-1:00
Offered at ECLC 1 Smoketree Irvine, CA 92604
All parent guardians must complete the volunteer application form: CLICK HERE! After you have filled out the volunteer IUSD form, coordinate with the front office and bring a valid ID in order to complete the screening.
Image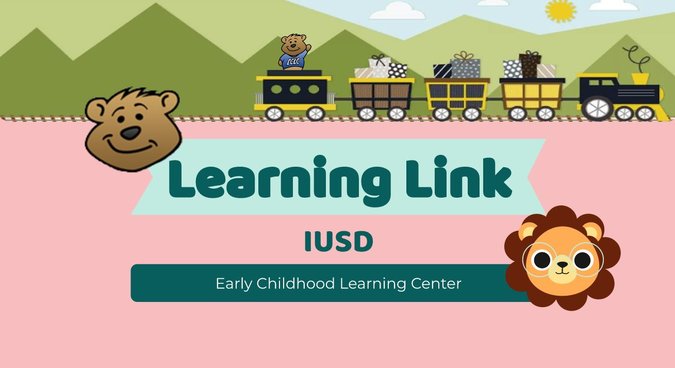 Click on the image to learn more!
Toilet Training Tips
Nutrition Resources
Staying Healthy Handouts
Family & Community Resources
Mental Health/Wellness Services and Resources
Mental Health/Wellness Services and Resources:
The District provides school-based mental health/ wellness services and resources (www.iusd.org/WeCare or https://iusd.org/department/mental-health-wellness to students and families. These services include short-term individual or group counseling for students at the school site; short-term, solution-focused therapy for students and families through the Irvine Family Resource Center; and resource linkages to community-based mental health or social services for students and families. Services are provided by counselors or licensed mental health professionals
National Suicide Prevention Lifeline: 1-800-273-8255