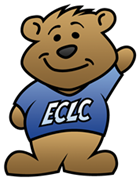 ECLC Preschool Offerings
2019 - 2020




General Education Preschool

8:35-11:35 OR 12:20-3:20

Tuition see reverse side*

Monday, Tuesday, Thursday, Friday*

 

$115 Non-refundable Registration Fee *

$60.00 for siblings or returning students

The learning center classrooms are between 18-21 students. Primary instruction is provided using a balance of teacher directed and student directed experiences. The curriculum is based on the California Preschool Learning Foundations. Adult to child ratio does not exceed 1:8. 

 

*No charges for income qualifying families based on the California State Preschool Program regulations. 

 

*Students whose families qualify must also attend on Wednesdays.

Stepping Stones for Learning

Tuesday and Thursday

9:00 to 11:15 am OR

12:00 - 2:15 pm

Stepping Stones supports the development of social skills, independence, following directions, and language through thematic lessons. Children will participate in developmentally appropriate whole group, small group, and teacher facilitated activities based on their strengths and interests. This class will set the foundation for school success. 

Learning Link

Monday and Friday

9:00 - 11:00 am

 

Monday, Wednesday, Friday

12:00 - 2:00 pm

Learning Link is a drop-in, interactive center for parents and their children ages 0-5. Activities for all ages will be available for you and your child to do together. Come for a short time or stay the whole time! Our team of professionals will be onsite to complete health screenings and answer questions regarding general development, parenting, cognitive/academic, and social/emotional development. Community resources and referrals are available. We look forward to working together to support healthy and happy children and families. No pre-registration OR web enrollment required.

Parent Education

See separate page for classes, dates and times.

Childcare is available with an RSVP.

Parent education classes are offered on a monthly basis on a variety of topics related to young children. Classes are offered three times per day. See Parent Education handout for a description of classes.
Stop by the front office to register!
For General Education Preschool: 
There is a non-refundable registration fee of $115.00 for General Education Preschool/ $25 for Stepping Stones for Learning due upon submission of a completed enrollment packet.  For siblings or returning students the non-refundable registration fee is $60.00. 

Tuition payments are based on a daily rate of $38.00 for General Education Preschool/ $27.00 for Stepping Stones for Learning times the number of school days in the month.

No refunds or credits given if a child is absent, ill, or on vacation. 

Notification of withdrawal from the program must be prior to the tuition due date.  Tuition dues are non-refundable if notice is given after tuition due date.

There will be an additional $25.00 late charge if the payment is received after the due date.  All services will be terminated immediately if payment is not received within seven days of the due date. 

Payments can be made by cash, check, money order, credit card, or online via www.MySchoolBucks.com.  If paying by credit card there is a 3.95% service fee. Checks are payable to Irvine Unified School District; write your child's name and room number on the check.  If a check has been returned for insufficient funds or a closed account, they will no longer be accepted and a $25.00 fee assessed. Thereafter, cash, money orders or certified checks will be required.





Tuition Due Dates

Payment for Tuition

General Education Preschool  

+$25.00 late fee after due date

Payment for Tuition

Stepping Stones for Learning

+$25.00 late fee after due date

Due upon enrollment 

(Before June 7, 2019)

July

 $304 (8 days)

July

 $81 (3 days)

July 18, 2019

August

$646 (17 days)

August

$189 (7 days)

August 16, 2019

September

$418 (11 days)

September

$162 (6 days)

September 13, 2019

October

$380 (10 days)

October

$162 (6 days)

October 18, 2019

November

$532 (14 days)

November

$162 (6 days)

November 15, 2019

December

$456 (12 days)

December

$162 (6 days)

December 13, 2019

January

$380 (10 days)

January

$135 (5 days)

January 17, 2020

February

$532 (14 days)

February

$216 (8 days)

February 14, 2020

March

$456 (12 days)

March

$162 (6 days)

March 13, 2020

April

$570 (15 days)

April

$216 (8 days)

April 15, 2020

May

$608 (16 days)

May

$216 (8 days)

May 15, 2020

June

$152 (4 days)

 
More ECLC Information